Adventure around every corner!
Here in Christian County, we know a quality place to live includes access to parks, trails, and recreational activities. That's why our communities work hard to provide engaging, safe, and unique experiences for residents of all ages. Here are just a few of the recreational activities available in Christian County:
Parks
Entertainment
Outdoor Recreation
Ozark Community Center
The Ozark Community Center (The OC) is the glue that holds the Ozark Parks Department together. With state-of-the-art exercise equipment, an indoor aquatic center, and quality community classes ranging from yoga to dance, The OC offers families a a wide variety of recreational opportunities. The OC is also the starting location for the Bluff Spring Trails, which extend along the Finley River and make for the perfect Sunday afternoon hike. To learn more about the Ozark Parks Department, click here.
Nixa Community Center
The Nixa Community Center (The X Center) is the home base for the Nixa Parks and Recreation Department. It is located on a 40 acre park (McCauley Park) that offers a host of outdoor activities such as a playground, 18-hole disc golf course, soccer fields, walking path, and seasonal restrooms. The X Center offers a full line fitness center, multipurpose gymnasium, indoor walking track, meeting rooms, and so much more. The X Center offers community-focused, high-quality, affordable memberships, youth sports, and enrichment programs for the community. For a full list of program offerings and other parks, click here.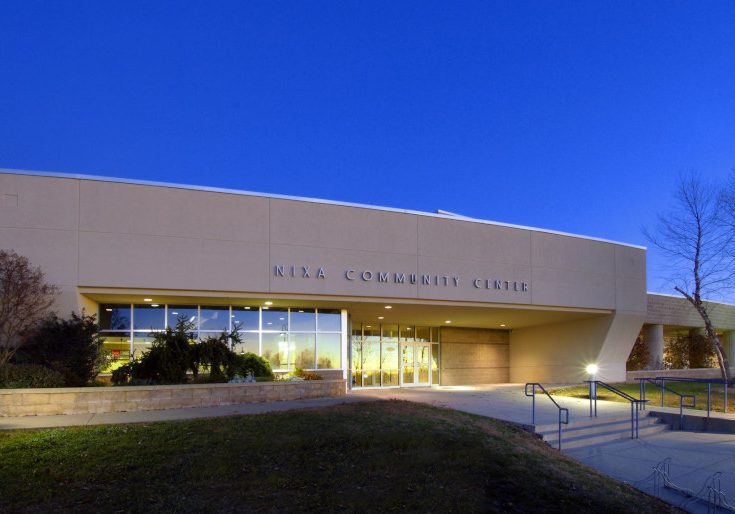 Christian County Library
With branches in Ozark, Nixa, Sparta, and Clever, the Christian County Library offers not only free reading and learning materials in all formats, but also a variety of other community services. Visitors may have access to notary services, meeting spaces, and the Library of Things (including rentable bakeware, musical instruments, fishing gear, and more). The library also hosts a plethora of community events across all four branches, such as storytimes, craft programs, and concerts. Online learning resources in business, technology, and personal development are also available for residents and entrepreneurs. To learn more about the Christian County Library, click here.
Sports fans, adventurers, and movie lovers can make themselves at home here in Christian County. From U.S. Baseball, to the Smallin Civil War Cave, every member of the family can find something they enjoy!
Outdoor Recreation

In The County
Located in the heart of Ozark, the Finley River is another popular destination for those who enjoy exploring the outdoors. Fishing, canoeing, and kayaking are only a sampling of the recreational opportunities for visitors. The Finley River was what powered the Ozark Mill, which is still in working condition and is set to become the location of a new tourist destination, the Finley Farms.
From fishing to kayaking, the James River offers a quiet and serene experience for families and avid sportspeople. A portion of the James River is also considered a section of the Ozark Greenways Trail. This six mile stretch goes from Joe Crighton Access to Springfield Lake boathouse, where the public can rent a canoe, kayak, or paddleboard.
Two Rivers Bike Park is a purpose-built, multi-use trail system, boasting over 14 miles of professionally built and maintained singletrack twisting through pristine Ozarks terrain for mountain bikers, runners, and hikers to enjoy year round, free of charge. The nearly 400-acre park sits just off the scenic Finley and James River confluence, right on the edge of the Christian County and Stone County border.
Just over 2,700 acres of trails and wildlife observation, Busiek State Forest and Wildlife Area offers a place for wildlife watchers, hikers, bikers, campers, and horse back riders to enjoy the beautiful amenities of the Ozarks. The forest also provides a firearms shooting range for firearms owners to use for target practice.
Outdoor Recreation

In The Region
Only a few hours to our East, families can find the Mark Twain National Forest. With over 750 miles of trails for hiking, biking, and horseback riding, this national forest offers visitors with a wide array of recreational activities. The forest is also home to more than 350 miles of perennial streams, which are suitable for canoeing, kayaking, and fishing. Those looking for places to camp will find scenic, safe campgrounds that are perfect for families.
One of the more popular outdoor tourist destinations in the Branson area is Table Rock Lake. The lake, which extends 79 miles upstream, is the perfect place for watersports, fishing, and relaxing. Not only does the lake offer activities on the water, it also includes 800 miles of shoreline for a family picnic, or relaxing in the sun.
The Lake Springfield Park is a 158 acre area that features trails, woods, and shoreline, all surrounding Lake Springfield. Visitors are able to rent canoes, kayaks, and paddleboards at the Lake Springfield Boathouse.
Subscribe to our newsletter for the latest news and announcements from Show Me Christian County.
Committed To Christian County
At SMCC, we are much more than a resource for businesses; rather, we are a partnership, dedicated to the continued and lasting development of our beautiful, innovative, and expanding county.