Springfield is one of the best places to go to college and has been recognized multiple times as one of the most affordable college towns. Christian County has direct access to 13 colleges and universities, one of which has a campus here in the county! Learn more about our county's options for higher education: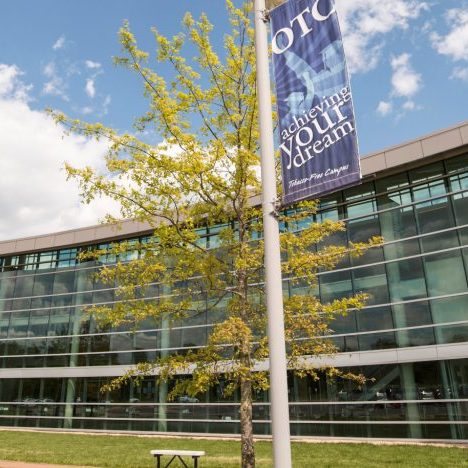 Ozarks Technical Community College (OTC)
The OTC Richwood Valley campus is conveniently located directly between our two anchor communities, Ozark and Nixa. Richwood Valley is the only OTC campus where the Medical Laboratory Technician, Physcial Therapist Assistant, and Agriculture programs are found. Other OTC programs offered at this campus include the Associates of Arts transfer degree, Associates of Arts in teaching, and many more!
Higher Education In The Region
Missouri State University
Missouri State University (MSU) is the largest college in Springfield and the second largest college in the state. With nearly 50,000 students enrolled in 2019, Missouri State offers a wide array of undergraduate and graduate programs to meet nearly every study interest.
Ozarks Technical Community College
OTC is one of the largest community colleges in the state, with 12,221 students enrolled in 2018 and 5 campuses throughout Southwest Missouri. OTC offers two year degrees and certificates ranging from transfer and business degrees, to automotive and aviation training.
Drury University
Drury University is a private school located just to the north of Springfield's downtown area. Drury's academic programs and emphasis on community service make this a truly unique institution. With 1,469 students, the learning environment at Drury is focused on interactive education inside and outside of the classroom.
Evangel University
Evangel is a private Christian school affiliated with the Assemblies of God Church. The university offers programs ranging from traditional university degrees, to seminary degrees for aspiring ministers. As of 2019, Evangel had 2,300 students enrolled in its more than 70 academic programs.
Southwest Baptist University
A private Christian university affiliated with the Baptist Church, Southwest Baptist University (SBU) offers undergraduate and graduate degrees to students of all walks of life. With its main campus located in Bolivar, Missouri, just 20 miles northwest of Springfield, SBU has a combined enrollment of 2,600 students between its main campus and satellite campuses in Mountain View, Salem, and Springfield.
College of the Ozarks
Known as "Hard Work U," College of the Ozarks is a private, Christian, work-study college, which is oriented on its academic, vocational, Christian, patriotic, and cultural goals. The institution provides the opportunity for full-time students to work at one of more than 100 campus jobs or industries to help pay for part of their cost of education.
Cox College
Cox College is one of many options for someone looking to become a nurse in Springfield. CoxHealth has its own private college that offers an Associate, Bachelors, and Masters in Nursing, Associate degrees in Radiography and Medical Assisting. The college offers Bachelor's degrees in Diagnostic Imaging with specialties in Computed Tomography, Diagnostic Medical Sonography, Echocardiography, Interventional Radiology, Magnetic Resonance Imaging, and Mammography. The college also offers Masters degrees in Occupational Therapy and Nutrition Diagnostics.
Mercy College of Nursing and Health Sciences
In partnership with Southwest Baptist University, Mercy Hospital offers degree programs in nursing, radiography, and health sciences, designed for students to pursue a health-care education in a Christ-centered environment.
Committed To Christian County
At SMCC, we are much more than a resource for businesses; rather, we are a partnership, dedicated to the continued and lasting development of our beautiful, innovative, and expanding county.