Show Me Christian County Announces New President & CEO
Show Me Christian County Announces New President & CEO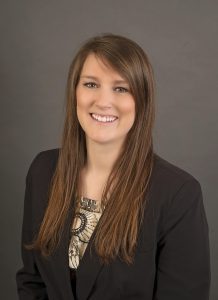 4.18.22 - Show Me Christian County has announced Kristen Haseltine as the organization's next chief executive officer.  
"Kristen has a fantastic history of local nonprofit service and impactful community relationships," said Sarah Appleby, Show Me Christian County board chair. "The selection committee, staff, and board are thrilled to welcome her to Show Me Christian County." 
Haseltine spent more than five years in leadership with Children's Smile Center, a Christian County based nonprofit that provides dental care services to eligible children in six counties in Southwest Missouri. In total she has spent 15 years providing leadership and guidance to local nonprofit organizations in the Ozarks. 
"I am humbled and honored to serve Christian County and the greater Ozarks region through Show Me Christian County," said Haseltine. "Bringing together community partners who want to make this the best area to work, live and play for generations to come is an incredible opportunity!"
The board of Show Me Christian County appointed a selection committee and engaged in a national executive search facilitated by Community Growth Strategies, a Missouri-based firm that specializes in assisting Chambers of Commerce and economic development organizations.
Haseltine's start date with Show Me Christian County will be Monday, April 25.