Show Me Christian County is here to help turn your idea into the next member of our business community. From startup resources to location services, we're eager to help you set up shop.
What even is Economic Development, anyway?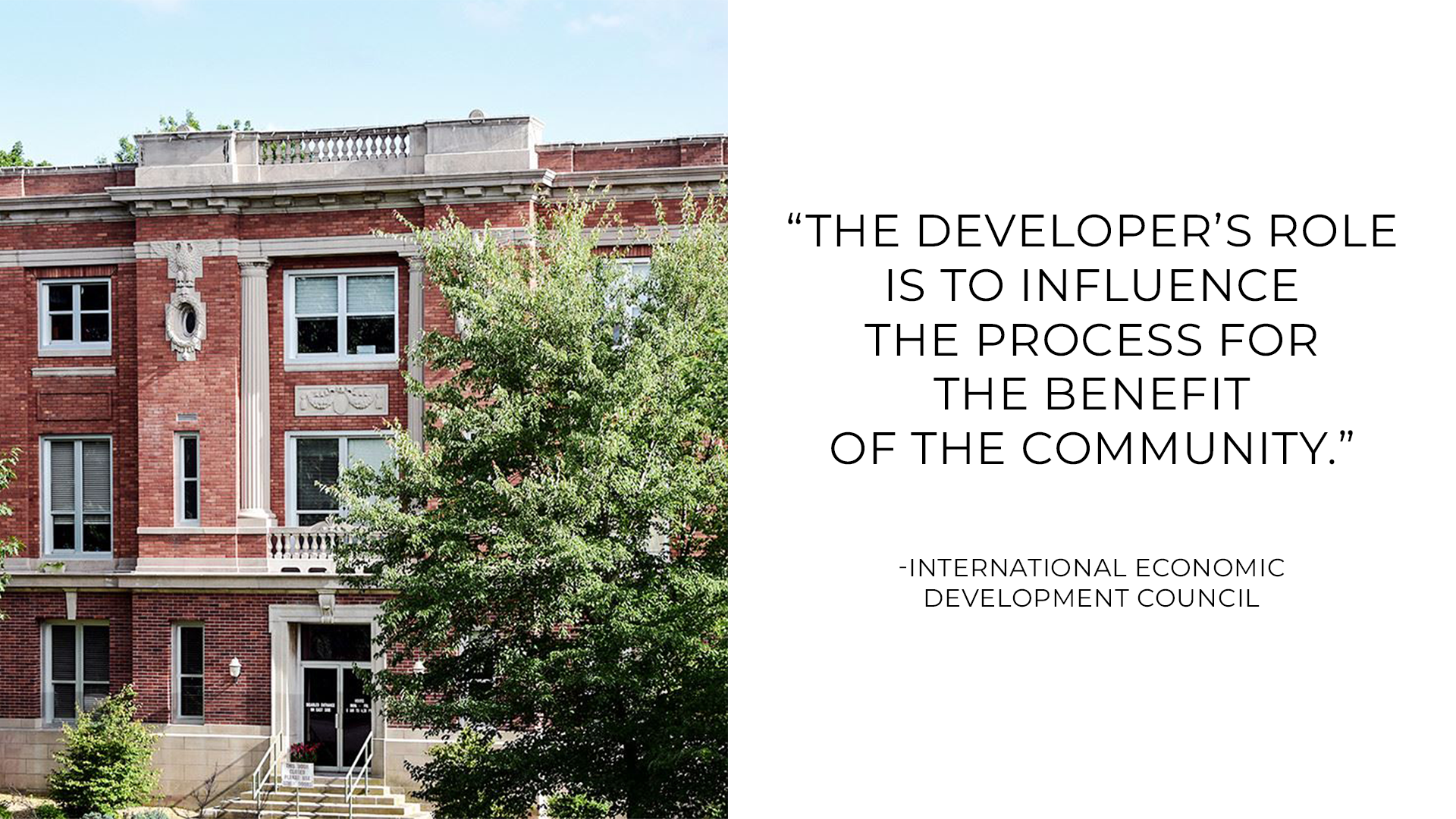 In centuries past, economic development was synonymous with industrialization (or Westernization, modernization, etc.) The period of the industrial revolution may come to mind, in which rapid industrial development led to an economic surge, making our modern world of technology, architecture, industry, and economics possible.
But we don't see economic development as a named concept until the 1950s. In a speech in 1949, Harry Truman said:
"For the first time in history, humanity possesses the knowledge and the skill to relieve the suffering from these people... I believe that we should make available to peace-loving peoples the benefits of our store of technical knowledge in order to help them realize their aspirations for a better life."
What we find then is that economic development is the "process of creating wealth through the mobilization of human, financial, capital, physical and natural resources to generate marketable goods and services" (IEDC). All of this is done with the intent of shaping a community for the better.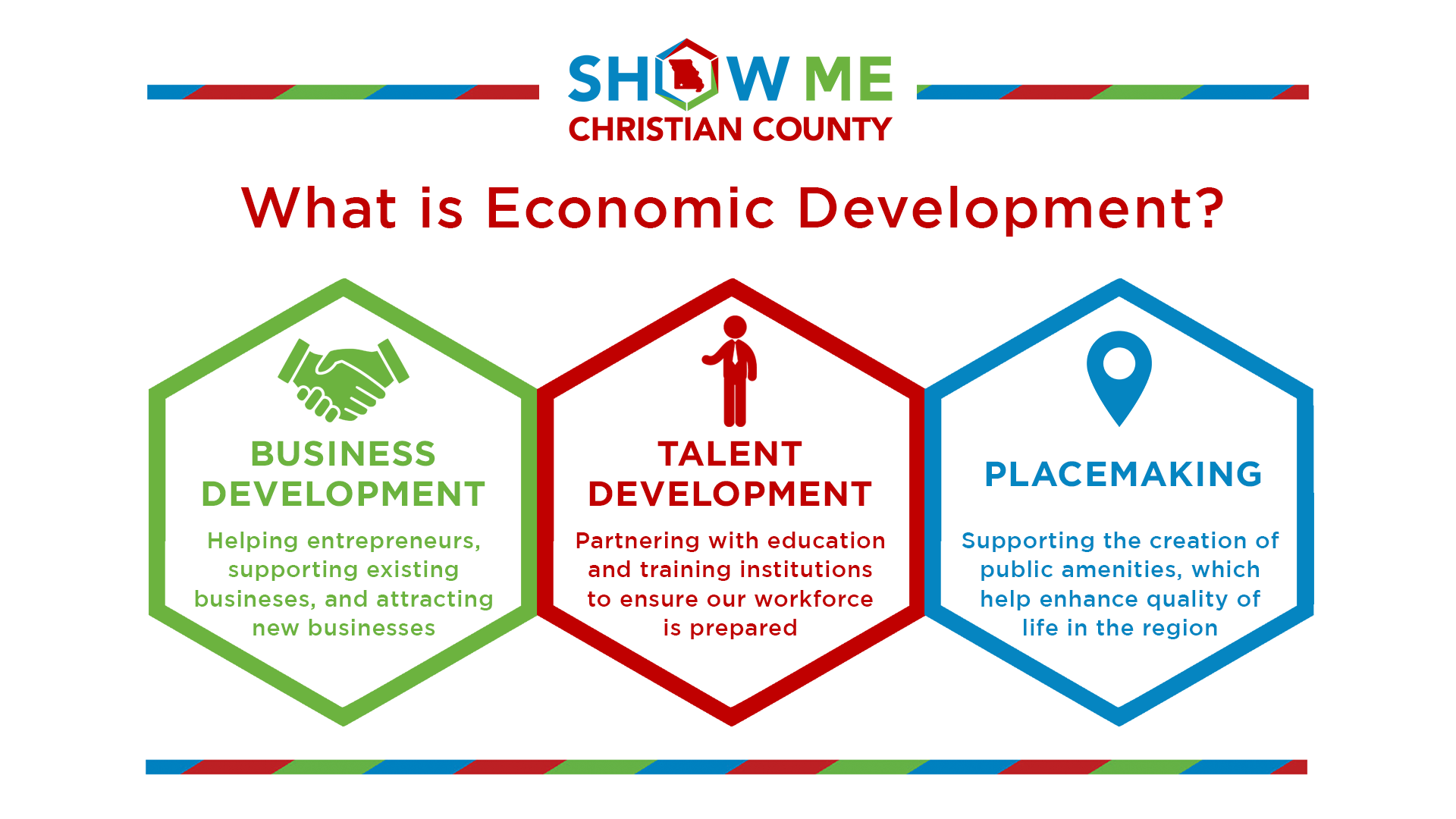 Our primary goal is to encourage business attraction, business retention & expansion, workforce development, and entrepreneurship throughout Christian County by aligning resources and processes to make things easier on everyone. We are the advocates for the deal!
But the process of economic development has changed over the years. In its early days, economic development was about recruiting businesses to your area and expecting a surge of workers and revenue in the community to eventually contribute to placemaking efforts. But that is not so anymore; rather, the process has become reversed.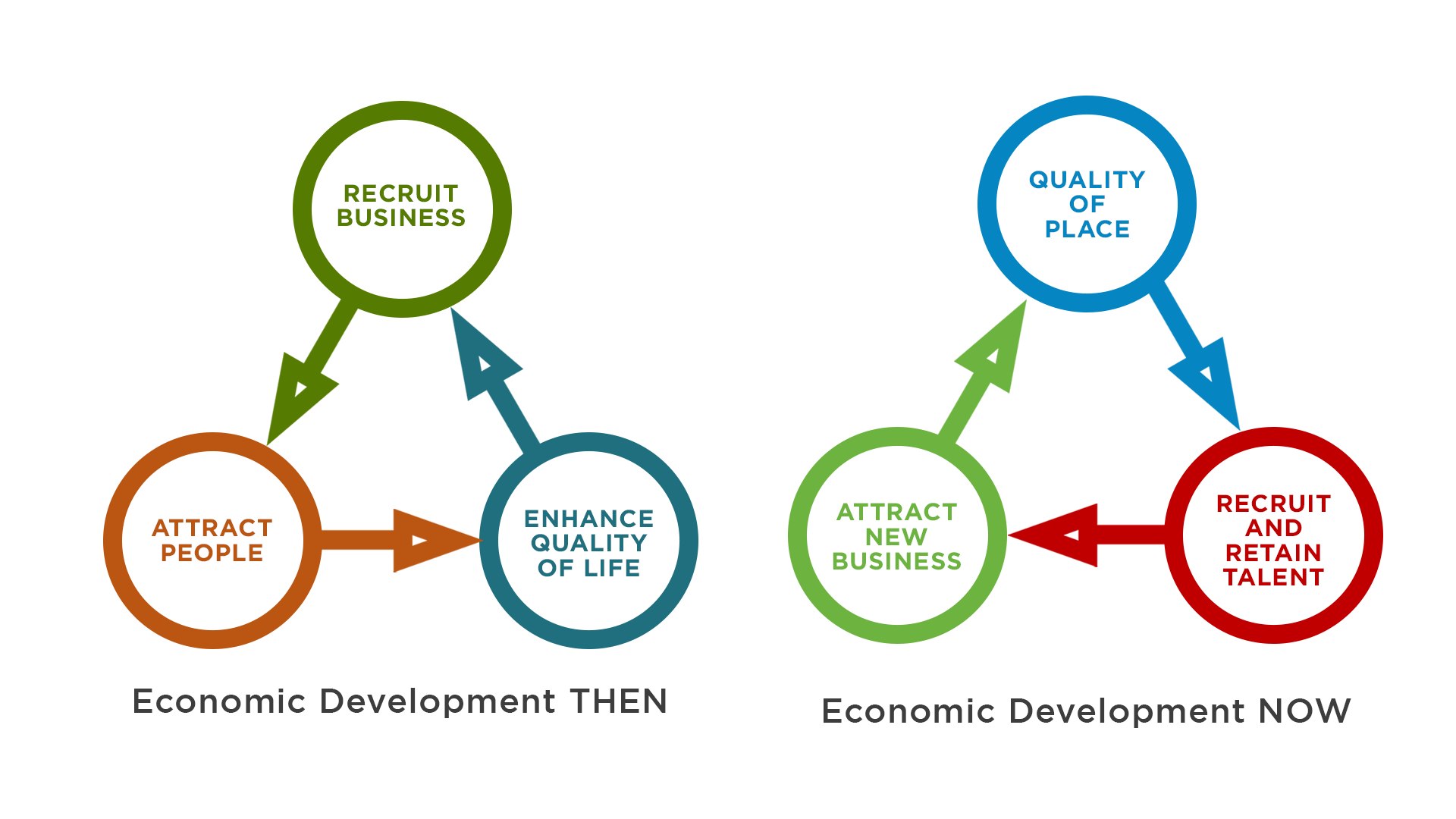 As economic developers, we now tend to focus on placemaking first. Prospective businesses looking at relocation or expansion are typically most concerned with quality of place, and so when we ensure that our residents are happy with the place they live, including such factors as parks, activities, public safety, and beautification, new businesses will be more likely to consider setting up shop in our region.
But placemaking isn't the only focus of an economic development organization. In fact, your local EDO is heavily involved in every sphere of your community.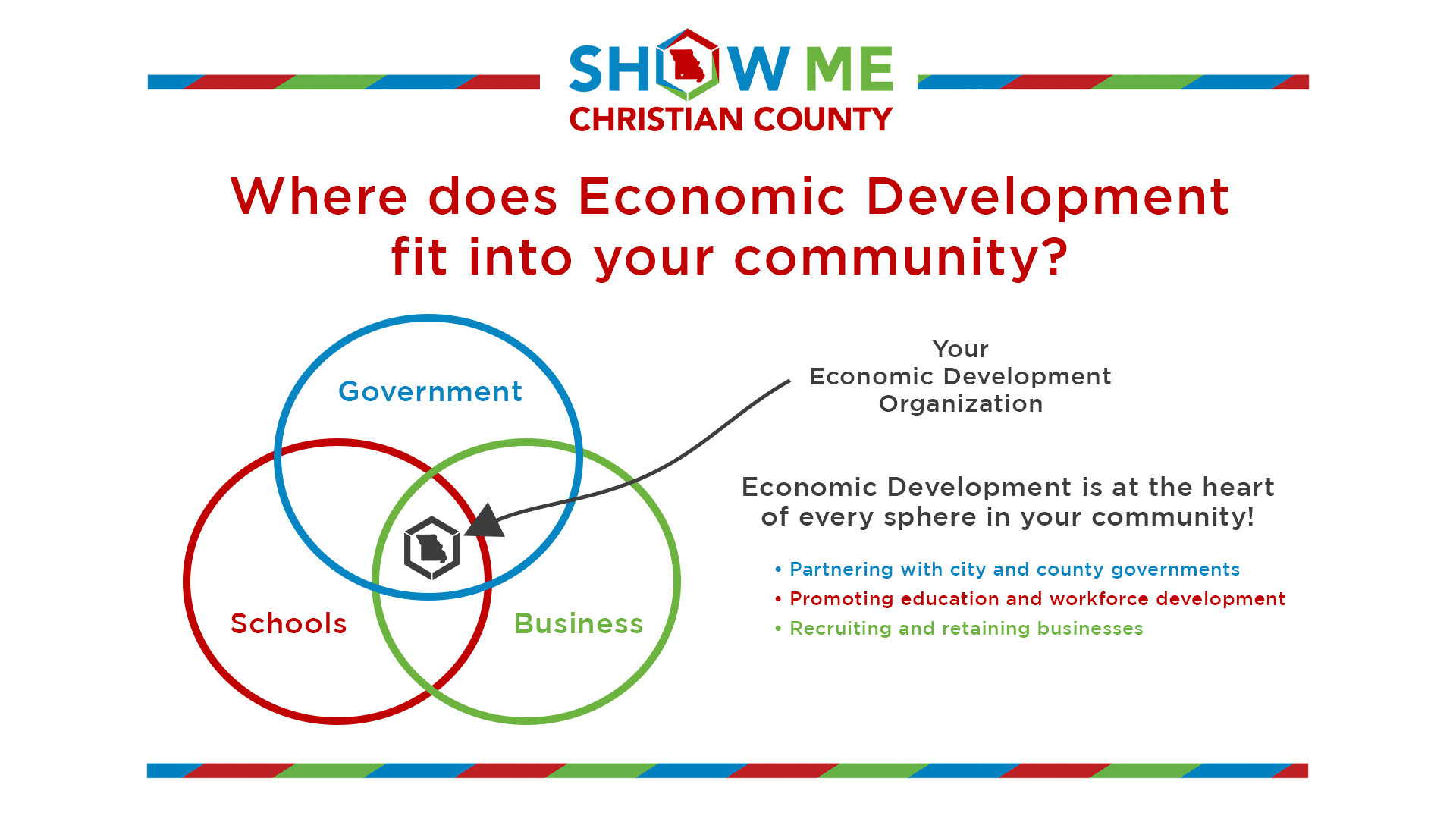 An economic development organization's involvement with these entities in your community stems from the proactive, ongoing goals every EDO is working towards. These goals are:
Reduce unemployment, achieve economic stability, and increase the standard of living for all residents in our region

Build a highly skilled workforce

Focus on retaining and expanding existing local businesses

Recruit businesses that are suited to our community

Identify economic needs in our community and meet those needs

Maintain and strengthen our position as a travel/tourist destination

Strengthen housing, transportation, communication, and infrastructure

Supply vacant, development-ready land for commercial or industrial use

Encourage development that is environmentally sensitive
We're here to help! Just fill out the form below!
Subscribe to our newsletter for the latest news and announcements from Show Me Christian County.
Committed To Christian County
At SMCC, we are much more than a resource for businesses; rather, we are a partnership, dedicated to the continued and lasting development of our beautiful, innovative, and expanding county.