Sparta Chamber announces ribbon-cutting for new digital billboard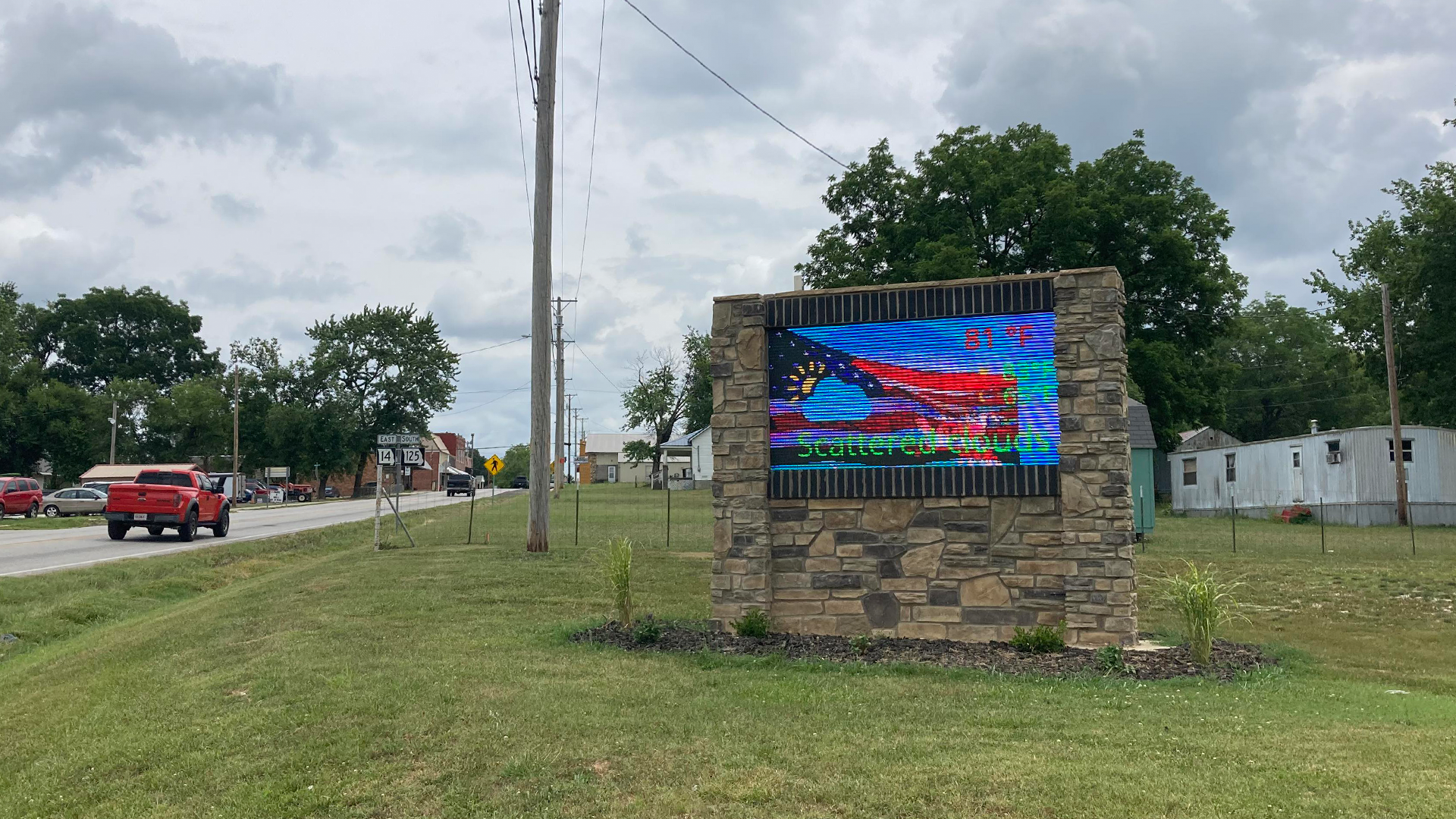 Sparta Chamber announces ribbon-cutting for new digital billboard
FOR IMMEDIATE RELEASE
CONTACT: Matt Thomas, Board Chairman
EMAIL: spartamochamber@gmail.com
7.6.2023 – The Sparta Area Chamber of Commerce is set to officially unveil a new digital sign, located at the intersection of Highway 14 and 125, with a ribbon-cutting ceremony on July 19, 2023. The sign marks the first digital billboard constructed in the city of Sparta.
Built by local contractor Keith Ball and masonry expert John Welsh, the digital sign was acquired by funds provided by the chamber, as well as White River Electric Cooperative's Plugged In Community Enhancement Grant and assistance by the MFA Oil Foundation Grant. Officials at the Sparta Chamber hope the billboard will help sustain business friendly awareness and promotional efforts in the community.
"This sign will be a tool not only for communicating with our residents, but also a benefit for chamber members," said Matt Thomas, Board Chairman of the Sparta Area Chamber of Commerce. "We're excited to be able to do business messaging for city visitors and locals, utilizing the sign's capabilities as a revenue stream for chamber activities. Getting this sign was a big feat, and we're thrilled that it will serve as a presence for the chamber in our community."
The upcoming ceremony will take the place of the organization's monthly member's luncheon, beginning at 11:30 a.m on Wednesday, July 19. Business owners and members of the chamber are invited to attend, as well as the public.
According to the Sparta chamber's website, the sign experiences daily traffic of nearly five thousand commuters. Ad rotations may be purchased in eight-second increments, displayed up to thirty times per hour. Please contact the Sparta Area Chamber of Commerce for pricing and further information.
###
About the Sparta Area Chamber of Commerce:
The mission of the Sparta Area Chamber of Commerce is to enhance the quality of life and local economy through support of business, economic development, and advocacy. A gateway to the Mark Twain Forest and the beautiful Ozarks outdoors, Sparta, Missouri is a growing town with a plan for the future. To learn more about the Sparta chamber, visit spartaareachamber.org.
Attachments (click to download):