Bryan Properties to open 240 unit apartment complex, aims to grow Christian County professional workforce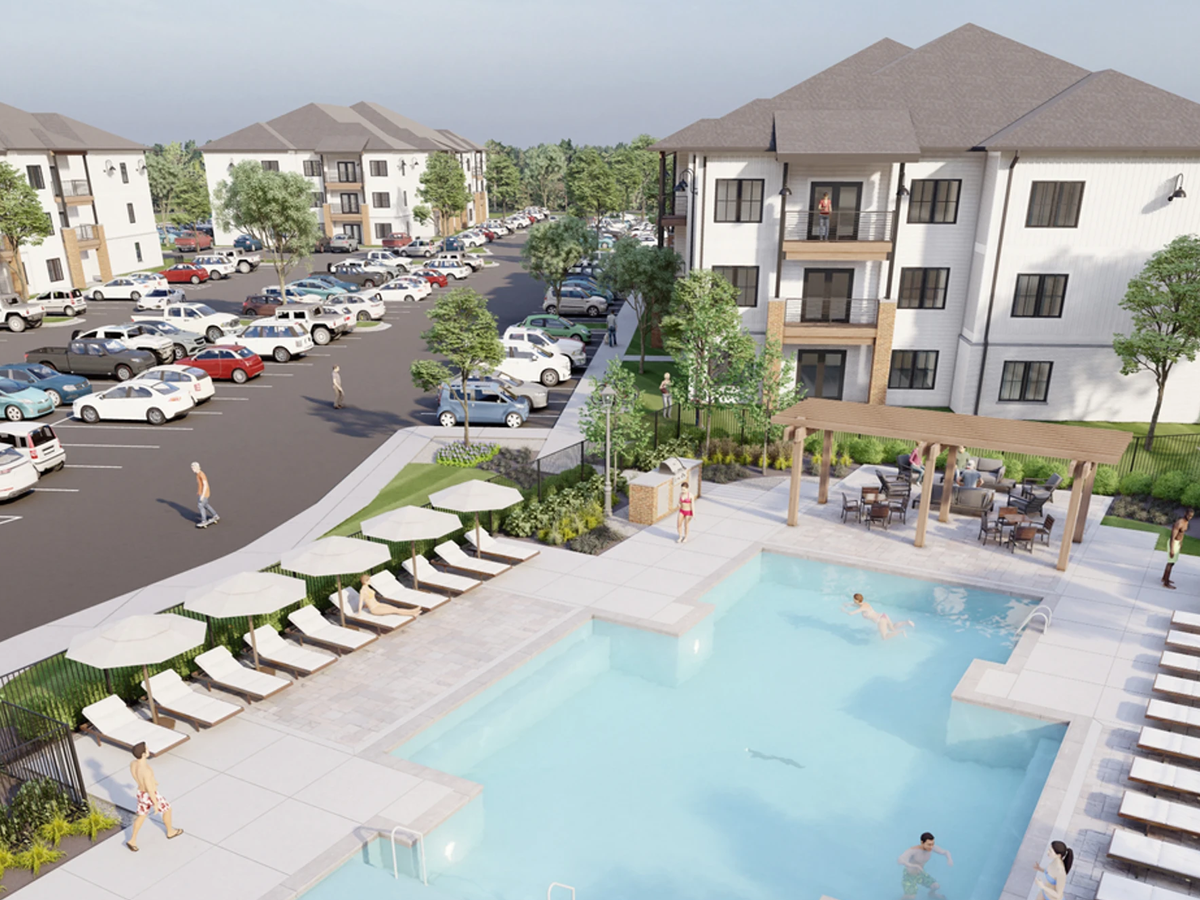 Bryan Properties to open 240 unit apartment complex, aims to grow Christian County professional workforce
4.21.2023 – Bryan Properties plans to open the first 60 of 240 planned units at the upcoming River Ranch apartment complex in Ozark, Missouri. The project marks the first development of this scale in Christian County, as well as one of the first big pushes by a developer to increase the county's population, and ultimately, the workforce.
"The first step to increasing Christian County's professional workforce is to provide modern, accessible housing," said Kristen Haseltine, President & CEO of Show Me Christian County. "It's a necessary step for growth. The adage 'retail follows rooftops' holds true for attracting new businesses of all kinds to the county."
Bryan Properties announced the development in March 2022, and officials at the organization confirmed the signing of the first leases just a shade under a year after breaking ground. With the opening date only six weeks away, officials are eager to welcome tenants to the new community in Ozark.
Yulia Whittington, head of Multifamily/Lodging Development and Investments at Bryan Properties, said, "We aim to provide upscale, yet accessible housing to young professionals, college-ready students, and new families seeking to put down roots in Christian County. We hope that by our investment we will see more families and individuals choose to move here, support local businesses, and ultimately find their best selves."
Apartments at the River Ranch development range from 1, 2 and 3 bedroom options, with leases starting at $1095 per month. For more information, visit riverranchozark.com.
###
About Show Me Christian County
Show Me Christian County is a public-private partnership working to support business attraction, business retention & expansion, workforce development, and entrepreneurship throughout Christian County. SMCC is a collaborative partnership advancing economic health through an intentional and balanced approach to growth.
For more information about Show Me Christian County, please visit showmeccmo.com.
Attachments (click to download):