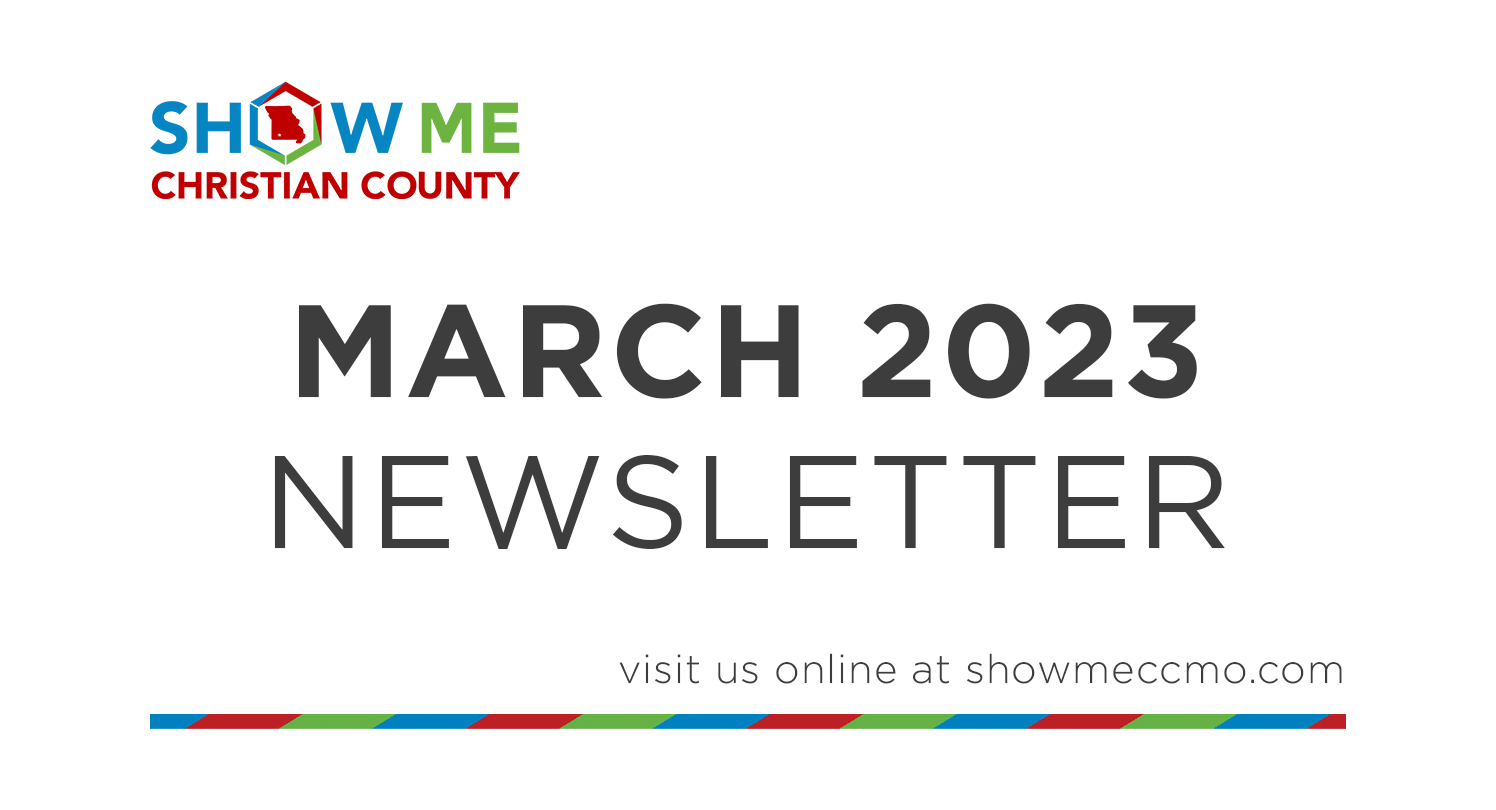 The March 2023 newsletter is here!
February was certainly a month of going-going-going, but we're still having fun and doing what we do best: promoting economic growth and development in our favorite Missouri county.
As we always say, we couldn't do what we do without our wonderful partners and investors. Check out our newsletter below to see what we're up to now and the incredible opportunities to engage coming soon.