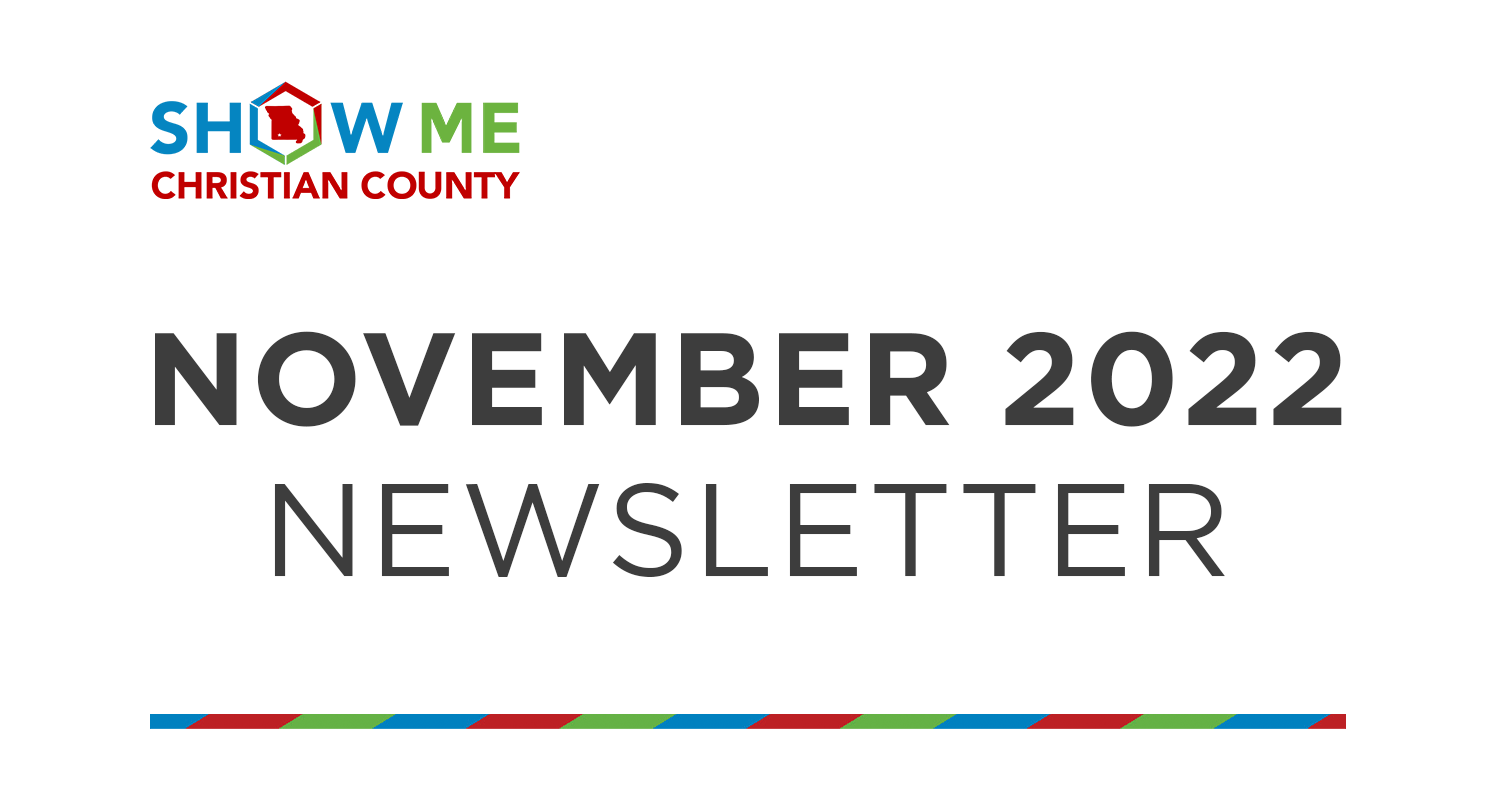 The November 2022 newsletter is here!
October was a big month for Show Me. You'll see below that our staff was constantly on the go; from MEDC in Columbia to a business walk in Billings, this past month was nonstop.
But we love our work, and we're dedicated to seeing Christian County thrive. Here's to another exciting month ahead!