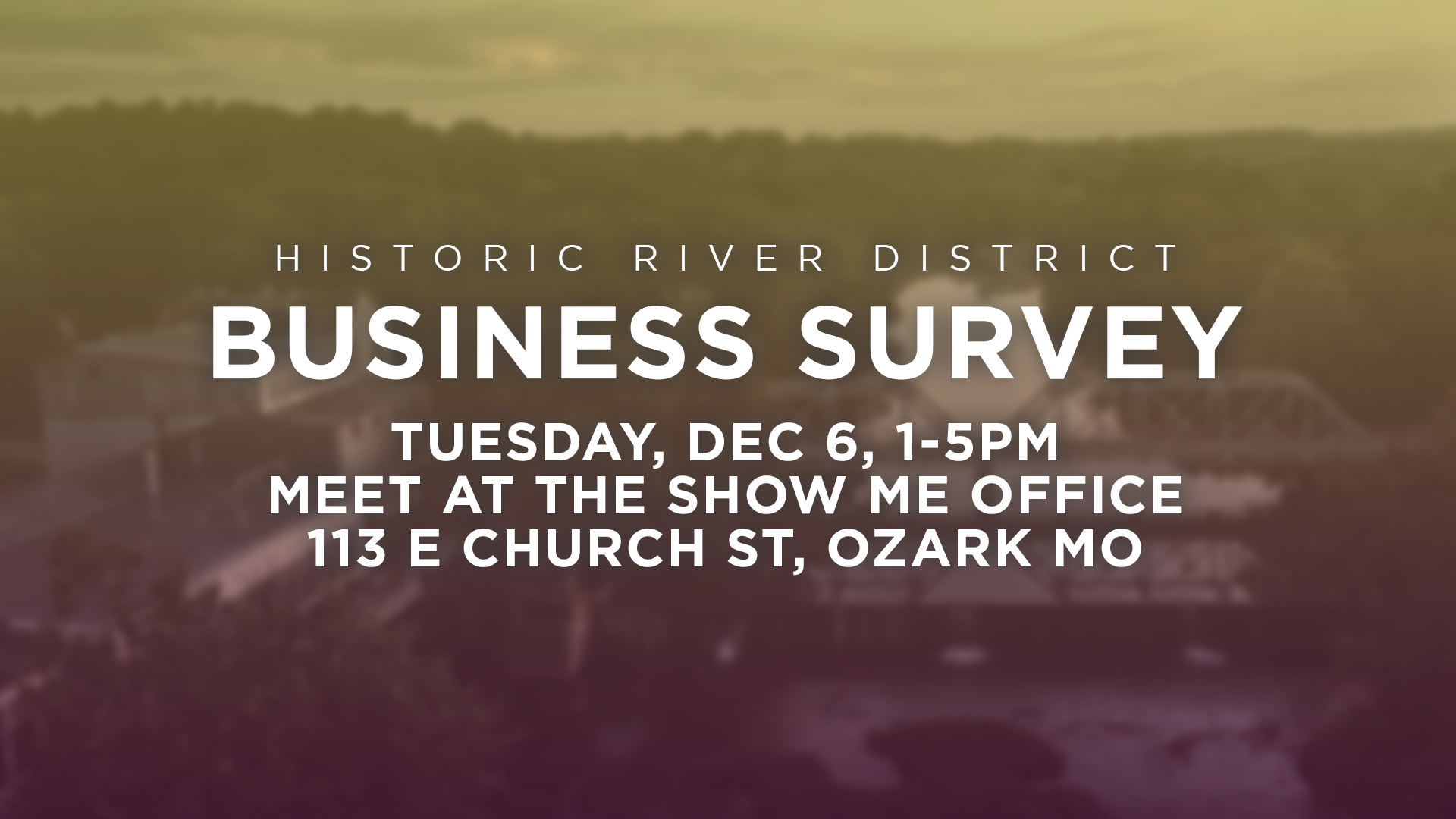 Our next business walk will take place in Ozark's historic river district on Dec. 6, 2022, between 1 and 5pm!
What is a Business Walk?
The well-being and growth of our local businesses is vital to the advancement of the Christian County economy. We are grateful to have so many businesses that serve our county and the communities within.
As the economic development organization (EDO) for our county, Show Me Christian County is seeking direct feedback from our local employers to examine the needs, successes, and challenges of operating a business in our area. We have partnered with your local Chamber of Commerce to hold a business walk in your community.
You may be asking, what is a business walk? On the designated day, our team of volunteers will make quick pop-in visits, each about 15 minutes in length, to our local businesses. We will conduct a brief, 10-question survey to gather confidential responses directly from businesses about what it's like to do business in our area.
The information gathered from this survey will be compiled and reported in aggregate to local city and council leaders. The report will also be made available to you and the public through your chamber of commerce and the Show Me website. Remember, all responses are confidential, so we won't indicate your business, your name, or any identifying information in the survey report.
We hope you and your team will participate in our quick, in-person survey. The more participation we have, the more useful our data will be in the final report. If you have any questions, do not hesitate to contact us. We look forward to visiting you and your business!
Click here to view other News & Announcements
Be sure to subscribe to our newsletter to get updates right in your inbox!