Transportation Grants Awarded to Two Christian County Projects
Transportation Grants Awarded to Two Christian County Projects
Governor Parson's office announced Monday the recipients of the Governor's Transportation Cost-Share Program. Out of 48 statewide applications, 20 projects were selected to receive state transportation funding. Of those 20 projects, two are located in Christian County, and have been awarded a combined total of nearly $1 million in grant funding.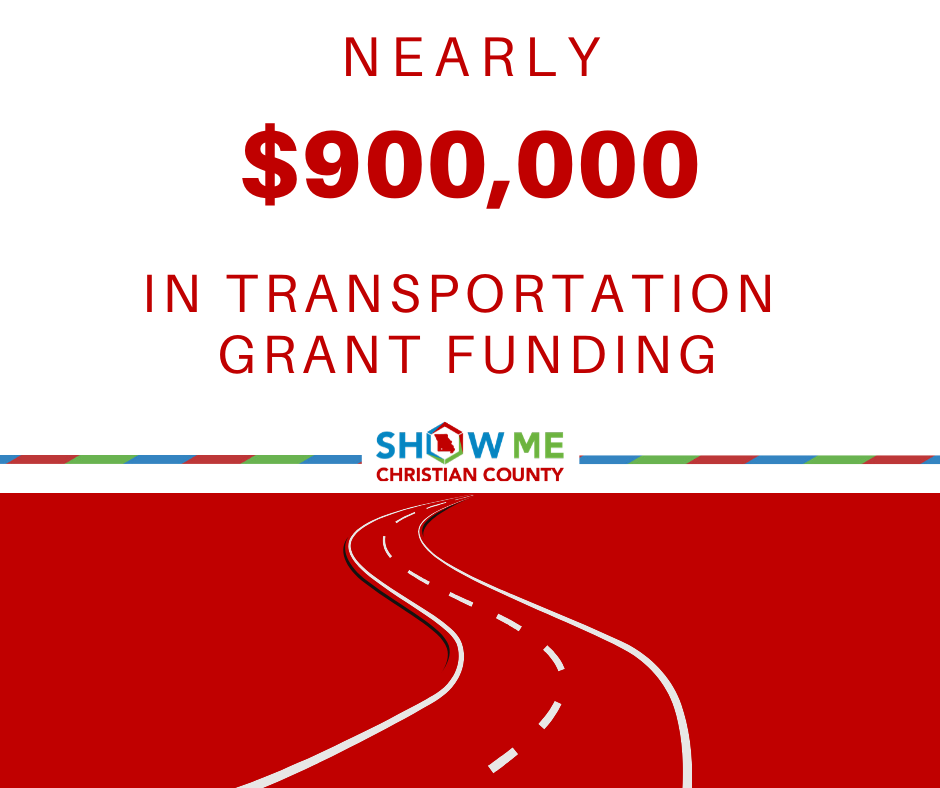 The City of Ozark will be awarded $726,800 for improvements to McCraken Road and North 3rd Street. These improvements will increase access to the new Finley Farms at Ozark Mill development, which is expected to significantly increase tourist traffic in Ozark. This infrastructure project will improve the flow of the existing and anticipated high-volume traffic, while allowing pedestrian traffic to continue. 
"We are grateful for partnerships that are making Ozark a more walkable community. This funding makes it safer for people to walk between the Finley River Park and what we are doing at The Ozark Mill at Finley Farms," said Megan Stack, daughter of conservationist and Bass Pro Shops Founder Johnny Morris, who has been involved in the Finley Farms project in Ozark. "There is so much opportunity to continue to connect people to the natural beauty of the area and get more people hiking and walking." 
The Wasson Family Limited Partnership will receive $152,400 in state funding for increased Route 160 turn lanes, which will create direct access to the new CoxHealth super clinic that is planned for Nixa. Jay Wasson of the Wasson Family Limited Partnership said, "This has been a great team effort between Andrea Sitzes with Show Me Christian County, Megan Clark with SMCOG and the staff of The City of Nixa. The high cost of storm water containment and access off HWY 160 would have been prohibitive without the assistance of this grant. It is now feasible to continue with the development of this project, bringing more sales tax and jobs to the City and County."
Show Me Christian County (SMCC) and the Southwest Missouri Council of Governments (SMCOG) partnered with the City of Ozark and Wasson Family Limited Partnership to submit the now accepted applications. "The showing of support for Christian County through the Governor's Cost-Share Program is truly a testament to the growth our community is experiencing," said Andrea Sitzes, SMCC President & CEO. "We are deeply grateful for the opportunity to work with SMCOG, the City of Ozark, and the Wasson Family to continue improving our infrastructure and meet the needs of future development in our county."
The Governor's Cost-Share Program provides financial assistance to public and private applicants for public road and bridge projects. The program matches up to 50 percent of the construction contract costs for selected projects.
Committed To Christian County
At SMCC, we are much more than a resource for businesses; rather, we are a partnership, dedicated to the continued and lasting development of our beautiful, innovative, and expanding county.