CoxHealth Announces Two New Clinics for Christian County
CoxHealth Announces Two New Clinics for Christian County
CoxHealth announced today their plans to build two new super clinics in Christian County: one in Nixa and the other in Ozark. Each facility will be its own unit, providing increased health care to Christian County residents, including primary care, urgent care, dedicated pediatric offices, and physical therapy.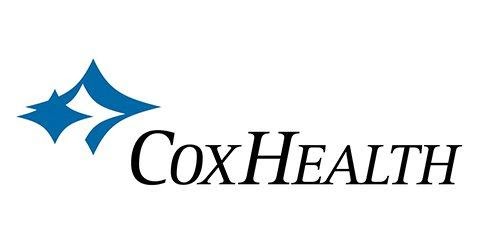 The announcement comes as the result of collaboration with CoxHealth staff and many organizations and leaders throughout Christian County. "The City of Nixa is proud of the teamwork with CoxHealth, Show Me Christian County, and the Nixa Chamber of Commerce to help bring this project to our community," says Nixa Mayor Brian Steele. "We are grateful and excited for the significant investment CoxHealth is making to offer not only next level health care but also more great jobs in Nixa." Ozark Mayor Rick Gardner added, "Congratulations to CoxHealth. This is great news for Ozark, Nixa and all of Christian County."
The Ozark super clinic will be located at US-65 and CC, while the Nixa super clinic will be constructed on US-160 just north of MO-14. Both facilities will replace the current primary care and urgent care facilities in both cities.  
This added healthcare option for Christian County residents is being met with appreciation from community leaders. Chris Russell, President and CEO for the Nixa Chamber of Commerce says, "The addition of a state-of-the-art clinic for Nixa and the entire western half of Christian County and beyond will benefit our local businesses as well." The Ozark Chamber of Commerce Executive Director, Anna Evans, adds that these kinds of projects impact the community on a regional level. "The Ozark Chamber is thrilled to welcome CoxHealth's new facility to Ozark and Christian County. Resident and visitors will be served well by the expansion of top-notch care and services right here in our community."
Ozark City Administrator, Steve Childers, says the addition of the super clinic will continue to add to the county's high quality of life. "Ozark is extremely excited for CoxHealth to again be investing their trust in our community. CoxHealth has been very supportive of the City of Ozark and our community betterment growth objectives, so we are grateful for this expansion of medical facilities for our citizens.
Show Me Christian County worked in partnership with CoxHealth, Nixa & Ozark city staff, and other project leaders to foster collaboration, ensuring the success of the two projects. "This is a long time coming for both of Christian County's anchor communities," says Andrea Sitzes, President and CEO of Show Me Christian County. "We are extremely grateful for CoxHealth's notable investment in our county and we look forward to continuing this partnership."
Groundbreakings for both clinics are expected to take place by mid-December, with the plan of opening the clinics in the fall of 2020.
Learn more about the new clinics from CoxHealth, the Christian County Headliner, and the Springfield Business Journal. 
Committed To Christian County
At SMCC, we are much more than a resource for businesses; rather, we are a partnership, dedicated to the continued and lasting development of our beautiful, innovative, and expanding county.