Meet the Show Me Strong Business Council

The Show Me Strong Business Council is a volunteer group of community leaders, comprised of two representatives from Nixa, two from Ozark, and two from the county at large.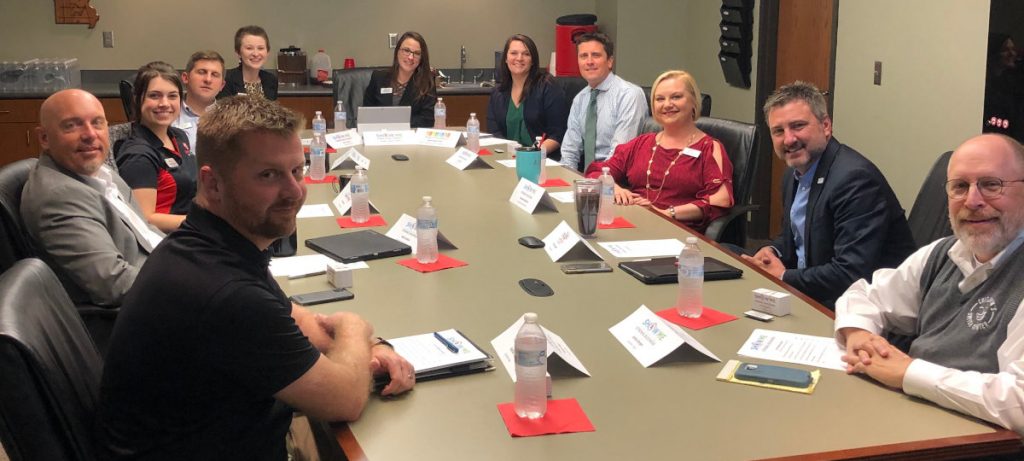 Our councilors are just as enthusiastic about the health of our business community as we are! As volunteers of Show Me Christian County, our councilors are here as a resource to you. They have gone through special, rigorous training to conduct business retention and expansion interviews with business owners just like you.
We want to know what keeps you up at night. What are the things we can do to make your life easier and your business run smoother? That's what the Strong Business Council is all about.
Nathan Rapp Insight Design
Ben Stone DeWitt & Associates
Theresa Sampaio MO Dept. of Economic Development
Mark Jenkins The Bank of Billings
Josh Kitchin Edward Jones
Jackie Barger Children's Smile Center
Anna Evans SMCC Staff
Amanda Satterlee The Realty Group
Are you interested in sitting down with a councilor for an interview? Fill out the form below:
Committed To Christian County
At SMCC, we are much more than a resource for businesses; rather, we are a partnership, dedicated to the continued and lasting development of our beautiful, innovative, and expanding county.